Front Page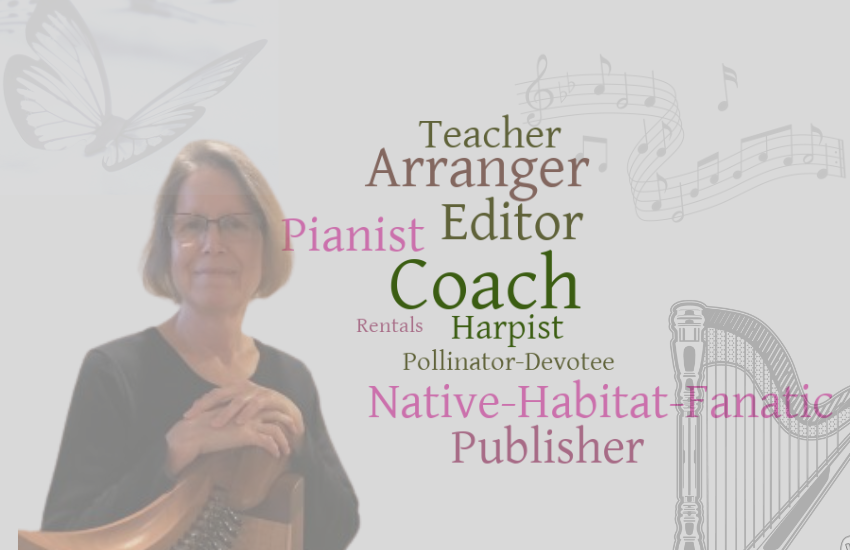 Mary (co-owner with Harp Tech John Gill) of Melody's Traditional Music and Afghan Press Music for the Harp, is the current website person for Melody's. She has held positions in various symphony orchestras, large and small, throughout the Midwest and Texas. She freelanced in the Houston area from 1983 – 1994. Mary was director of music/organist at St. Therese Catholic church in Milwaukee where she also taught harp and piano for the Milwaukee Public Schools. She's been the staff pianist for Waller (TX) ISD, and currently has a small studio of piano and harp students. She is also the founder of "Harp Teachers Gathering" – a community of and for harp teachers, and as editor of Afghan Press Music for the Harp, she also chairs a Zoom Publishing Group. Mary is also a member of the Irish Fest (Milwaukee) Peace and Justice orchestra. She has a B.M. in music ed and applied harp from Alverno College, Milwaukee, WI. She has studied with Jeanne Henderson and Louise Trotter.
– Mary regularly performs in recitals and concerts. She also provides music for a variety of social events. Her repertoire consists of melodies from the Welsh, Irish, Scottish and English traditions, as well as movie themes and standard popular songs. Mary also plays meditative music that is specialized for individuals or small groups.
– As an arranger, Mary pulls together music for specific combinations of instruments, including harp ensemble, piano ensemble, harp and cello, harp/cello/flute trio, harp and recorder. Mary publishes and edits music for Afghan Press Music for the Harp.
– As a teacher, Mary gives private harp and piano lessons in her home studio and online.